Some time ago I got BeagleBoard for one project. It is B7 revision so new version of CPU (with ES3.0 whatever it means) but without EHCI USB port.
Device is nice and powerful but default package comes without any accessories. So I had to check my drawers for some addons:
SD

card for rootfs (I use

2GB

microSD one from my cellphone with adapter from other card)
serial adapter (I took one from my desktop machine which had 3 serial ports anyway)
power supply (got 3.5A one from friend)

USB

Host cable (hacked normal A->miniB cable to behave like host one with gender changer adapter)
some kind of stand/legs to not keep board directly on table
Effect was good — board started, found USB hub and devices connected to it (currently only Ethernet adapter and Bluetooth dongle) and works fine. But using it with all wires floating is not good for longer time.
So I bought metal case for it: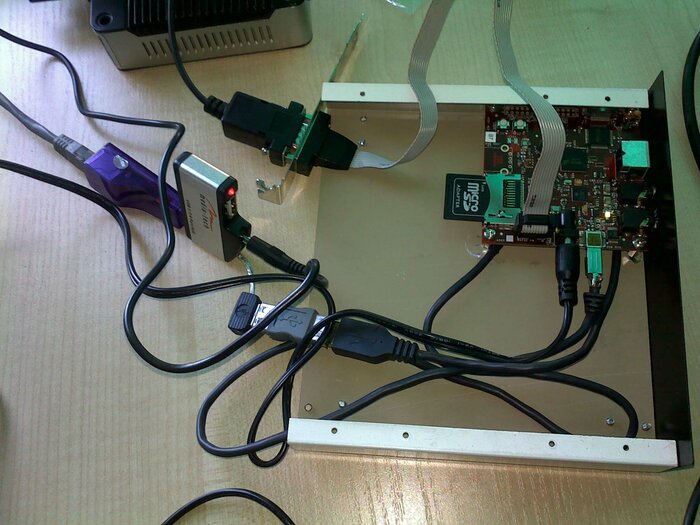 It is not finished at all — I just mounted BB and made holes for audio connectors. Current todolist:
cut some holes for connectors
put

USB

hub inside
make short

USB

host cable
put

USB

Ethernet inside
one power supply for

BB

and Hub
After all there will be still lot of space inside :D