My i7 based desktop was about 8 years old and it was time to replace it. As there was no affordable aarch64 desktop class solution I have decided to go with AMD.
Third generation of Ryzen processors brought several new features. Not that I care much of them. The important stuff is that they are faster than my Sandybridge i7. And that mainboards nowadays have m.2 slots so pcie-to-m.2 adapter cards are no longer needed.
Processor
Looked at performance and price of new AMD cpus and chosen Ryzen 5 3600. Fast enough and still quite cheap compared to next in line. And it has more cores/threads than my i7.
Stock cpu cooler is worthless junk as usual. Scythe Mugen 5 will replace it soon (ordered yesterday).
Mainboard
Next was mainboard. First I thought about buying one with B450 chipset but then decided to bump budget and get x570 one. PCI Express 4.0 support, two m.2 slots, usb 3.2 ports etc. Should serve well for another few years.
MSI X570-A Pro is what I went for. Nice black one, has all expansion slots I wanted. According to lspci there are 48 devices on my system (with graphics card inserted into PCIe slot and one NVME).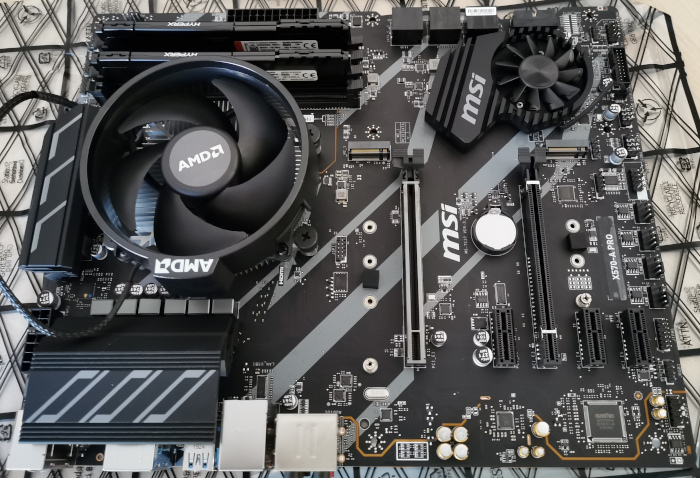 Memory
Ram was next. This time new platform did not meant doubling amount of memory. Went with 32GB as two 16GB sticks so there is space for expansion if there will be any need.
As with previous machines went with Kingston memory sticks. 3200MHz CL16 was proper balance between price and performance. Memtest86 told that they are fine (while looking funny on 34" panel).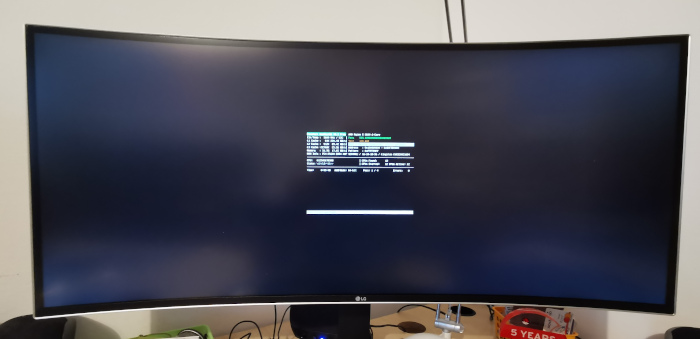 Old stuff
Rest of my setup is from previous system. Case, nvme, ssd, Geforce 1050 Ti graphics card. My desktop always reused something from previous one. I could replace SATA cables with black ones to keep one colour scheme but this way I know which cable is which device.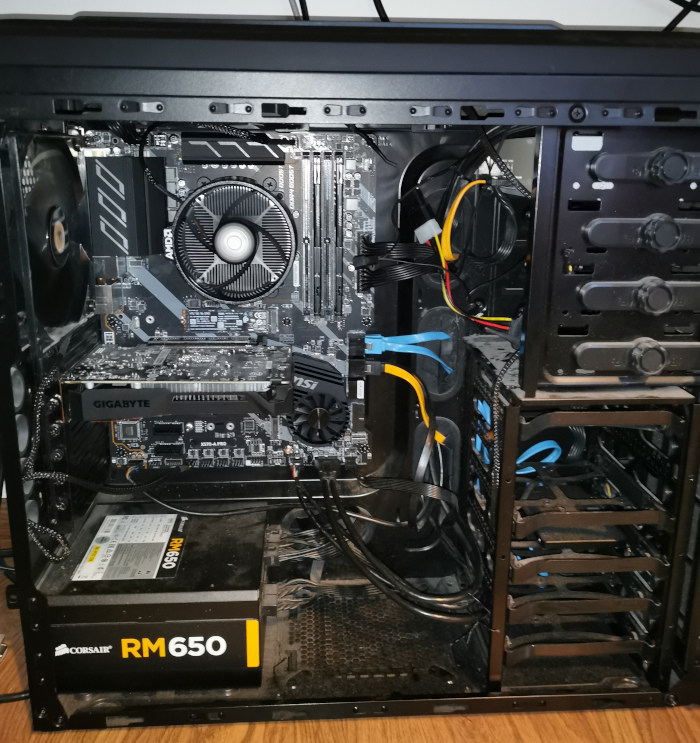 There were some no long needed cards. Soundblaster Live, usb 3 controller or pcie-to-m.2 adapter card went into storage box. Who knows, maybe one day will land in some other system.
Issues
As with any new hardware there are some issues. Stock cpu cooler is crap as always. Getting cpu busy means lot of noise. Will solve that with Scythe Mugen 5.
Other problem is usb related. For some reason one of my hubs (Anker 4 port) does not detect hot plugging devices. Cold plugged ones (present at system boot) work fine. Something to look closer one day.
Why again?
My first PC machine had AMD Duron cpu. 600 MHz overclocked to 850. Then Athlon XP. Athlon 64. Athlon 64 X2. The last one probably still has a use from time to time…