During LinuxTag 2008 I got one funny gadget during visit on Sun microsystems stand. Nothing too fancy — just time, date, seconds like in watches from 80's.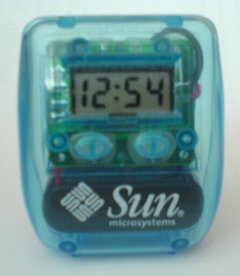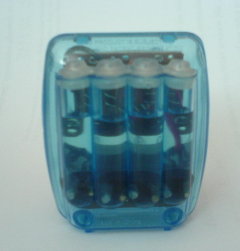 The whole fun is in power — any liquid. Instruction suggests beer, soft drinks, salt water, tea, coffee — standard liquids found anywhere. It can even use clean water but this will end very fast (I tried that first due to lack of other liquids). Currently it is powered with salted water which is electrolytic enough for few days (instruction suggests changing fuel once per week).
This is nothing new — back cover has "(c) 2004' but that does not change situation that it is funny enough to take space on my monitor stand for some time.