My family got used to the fact that I am not available at beginning of February. Because of my FOSDEM trip. This year was not both not so different and different at same time.
Due to COVID-19 pandemic FOSDEM 2021 was online. So there was no reason for any trip other than to local shops to buy some Belgian beers. And I was not available to anyone during weekend.
Online? It will be terrible!
During 2020 I attended several online events. For some of them I prefer to not remember that I did it. Terrible recordings of talk, some had bandwidth issues. On some organizers did not managed to get presenters agree on online presence so some meetings had to be dropped when they were supposed to start.
Matrix to the rescue
FOSDEM team decided to organize some way for attendees to chat with each other. Matrix was setup on chat.fosdem.org with some rooms for basic FOSDEM stuff, room for each devroom, rooms for continuing discussion after talk… There was also "Virtual Janson Bar" one for food/drink discussions (renamed to "Virtual Delirium" for after conference hours).
Cloakroom had own channel, food trucks had another one. People were sending photos of their food/waffles/beer/etc.
Oh and before you leave don't forget to pickup your luggage and coat at the cloackroom https://chat.fosdem.org/#/room/#cloakroom:fosdem.org 🙃
Nearly every room had widget with Jitsi for video chat. It was used mostly for Q&A sessions and after talk discussions.
And it worked good. There were hot discussions with questions asked during talk and then replied during Q&A session. Links to many projects and interesting additional pages were posted that way.
Streaming all the way
One of things FOSDEM is famous for is networking at event. And live streaming of all rooms. This year was no different. My monitor's screen was split to two Firefox windows: left side kept discussions on Matrix server, right side had live streaming schedule and video of currently attended talk. At same time my phone has "FOSDEM Companion" app started with bookmarks opened to make it easy to check which talks I wanted to see.
At some moments I had two videos started — one waited for start of presentation and second with some other talk running. Once new one started I closed watched one. Simple method of watching part of talk to see is it interesting or not.
There were some talks where I dropped during first few minutes and moved to other one. Something quite hard to do when you are in a middle of a room at normal FOSDEM.
Videos of talks will be available during next few days. I have a page with FOSDEM talks with slides/video links which will get updates during next days.
At same time at
ULB

…

Normally FOSDEM takes place in Brussels at ULB. There were some attendees there so we had messages like that on Matrix:
I went to tram and is was nearly empty. Did I messed timezones or what?
I got permission from Luilegeant to post some pictures from ULB so you may see what we missed this year: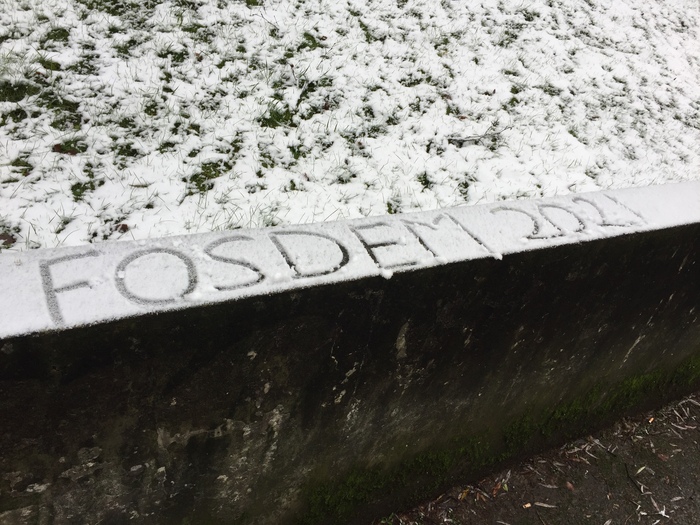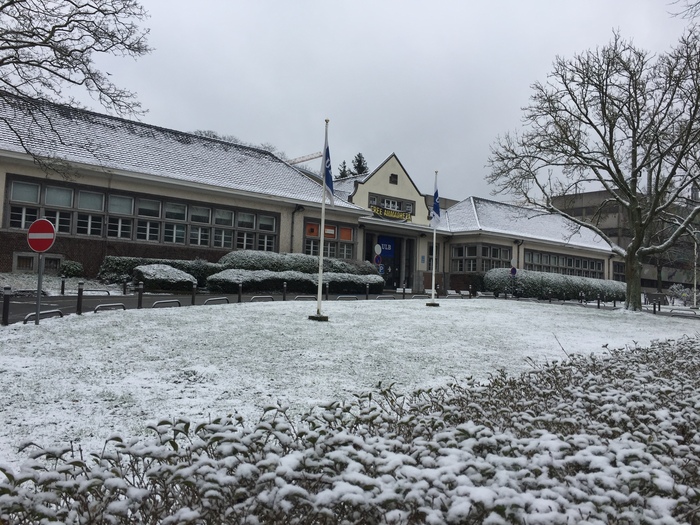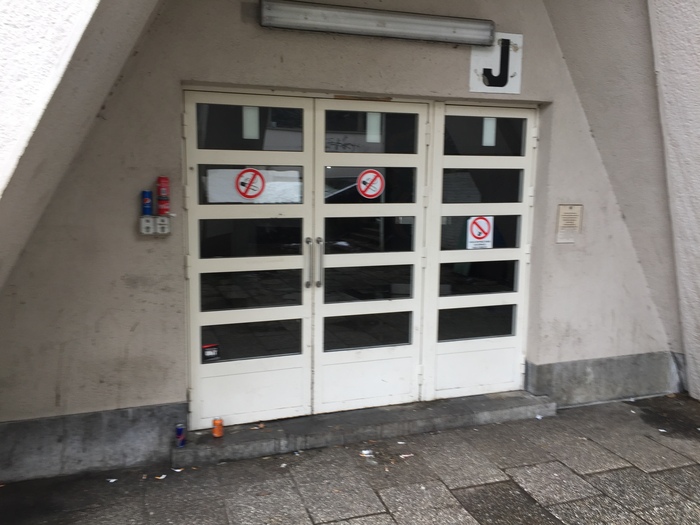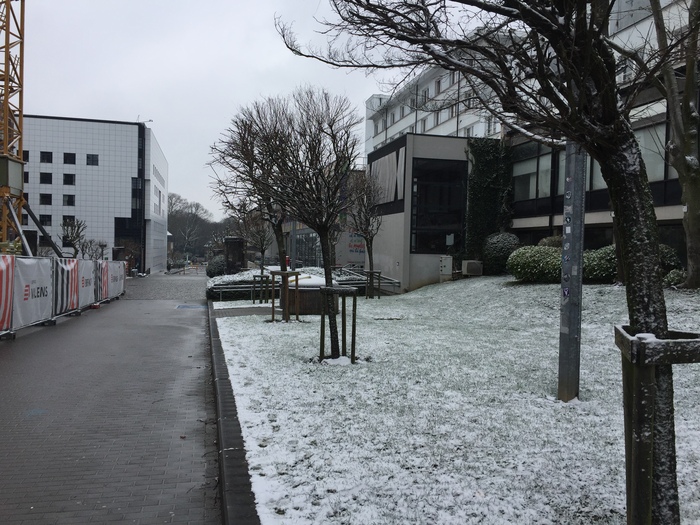 Looks like typical FOSDEM weather ;D
Some final words
I enjoyed FOSDEM 2021. It was different that usual ones but adding Matrix for chat allowed to get that feeling of being with other attendees. I hope that online events in 2021 will copy it.
#FOSDEM21 is coming to an end and it was awesome as always 🤘

we have an estimation of ~33.6k attendees for the conference and ~20k attendees for today…impressive…and now take this numbers and try to fill the ULB 😱
Compare that with usual 8-9 thousands in previous years.
There were many people from other continents taking part in conference just because being online allowed them. For several of them it was night time all the time.
See you at ULB in 2022!