On Thursday I got package from DHL courier (one note for future: if you need to send me something by courier service avoid Fedex). Inside was nice box with BugLabs logo.
After unpacking I got BUG, or to be more precise:
BUGbase
BUGview module
BUGmotion module
VonHippel module
BUGlocate module
external antenna for BUGlocate

GPS

power supply

SD

->microSD adapter

2GB

microSD card
This is how modules look: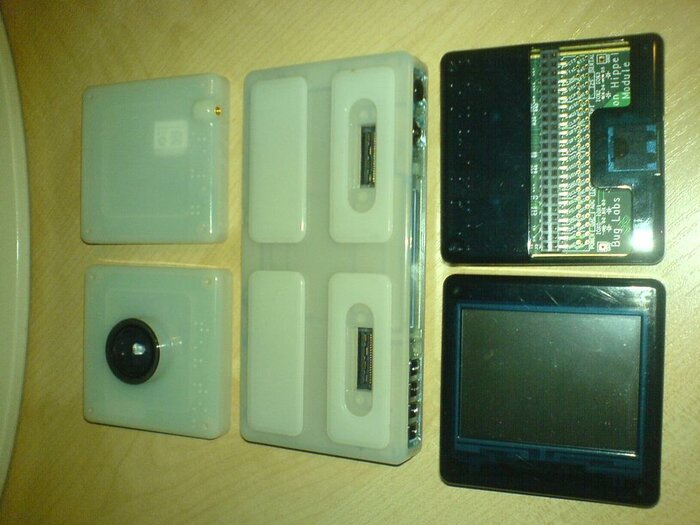 VonHippel is interesting module as it gives access to I²C, serial, I²S, DAC, ADC, GPIO, SPI, power signals. It is named after MIT professor Eric von Hippel (because he thought of it!) author of "Democratizing Innovation". This module allows to connect just about anything electronic to the BUG. Interview with professor can be seen on BUG Blogger website.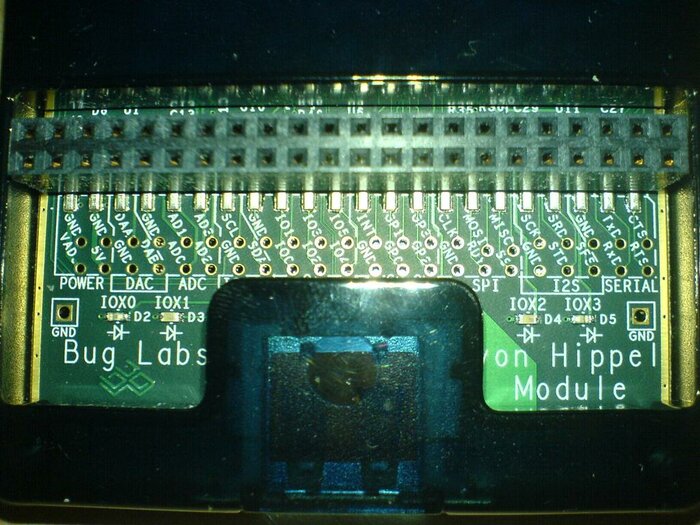 Size is comparable with Nokia N810 tablet. Would be nice to get 800x480 screen for BUG (i.mx31 has OpenGL acceleration).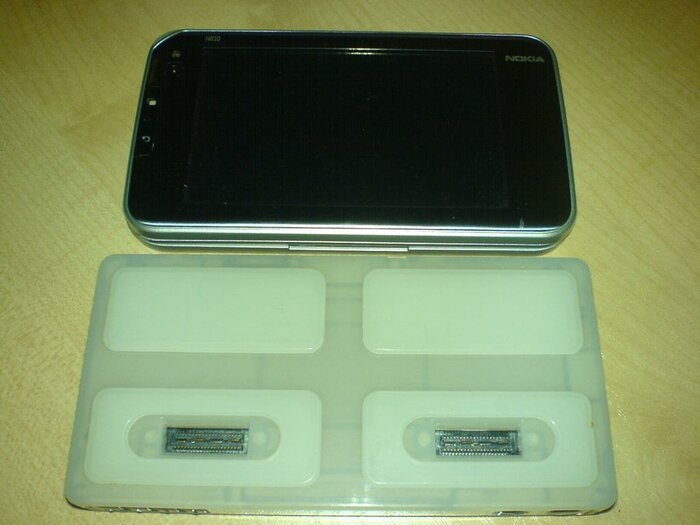 This is usual configuration when I work with device (just screen and VonHippel):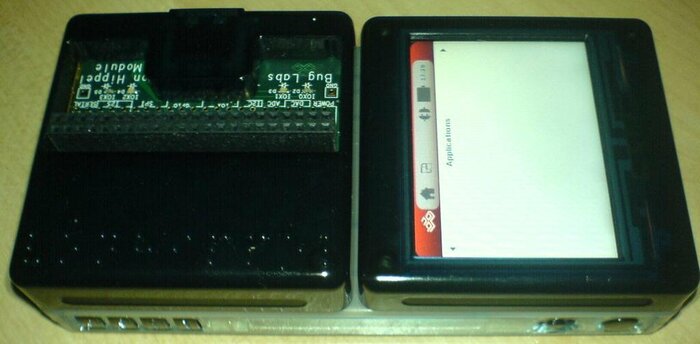 There is 64MB of flash in device but by default it boots from microSD card (2GB one was in package). This allows for easy rootfs tweaking/updating. Kernel flashing takes lot of time but we plan to work on other methods of booting kernel.

With all modules plugged in it starts to be thick… You can notice 4 function keys on left side, joystick and button on right and monochrome screen between. By default it shows clock and icons of plugged modules but with joystick some system menu can be used.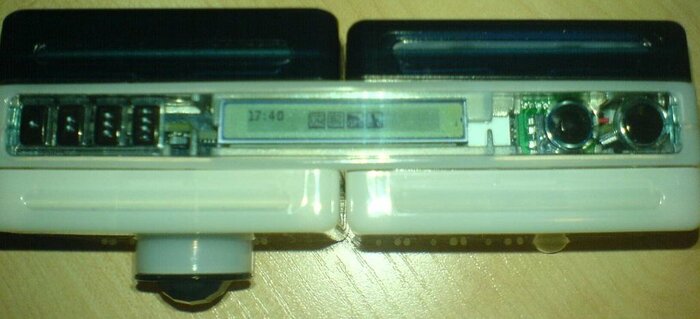 Whole device is powered by BUG Linux which is based on Poky 'pinky' release with some updates. Access to all modules is only from Java at that moment. But that not mean that it is closed device — everything in BUG and its modules is open and free. There is a WiFi module (not released yet) which uses chipset from "libertas" family (same family as the one in OLPC).
I am curious what will future bring for this tool.