Today I found some time and played with Maemo 5 SDK. As I am one of those who do not like Scratchbox I used official image for VirtualBox. After boot I landed in GNOME session of Ubuntu 8.10 and after few moments I got Maemo 5 started thanks to instructions from forum.
Ok, so let's test it. As official release notes mentioned Polish translation I switched to it. What I saw was disaster… And the problem is that latest firmware has same version available. Examples: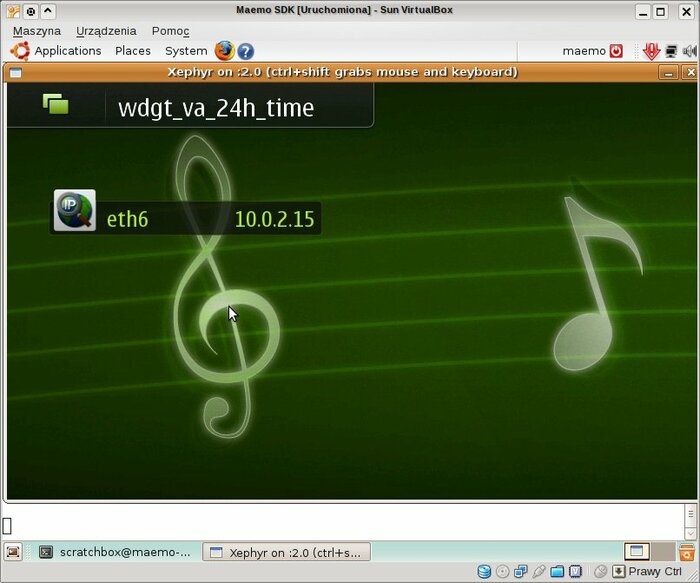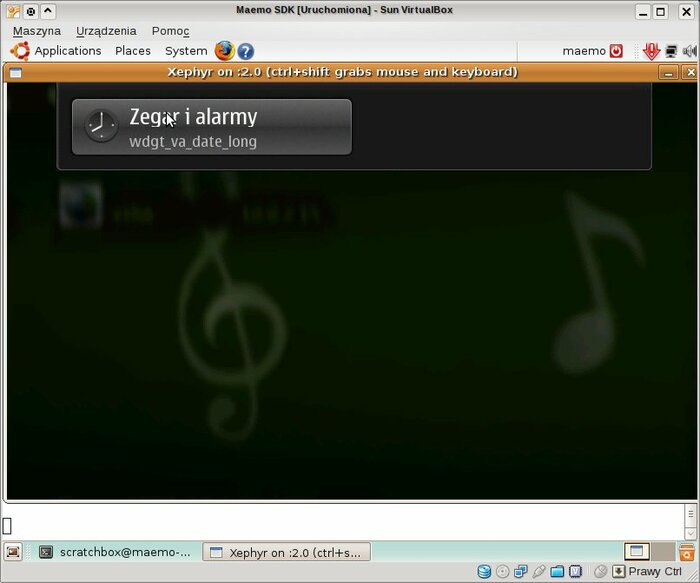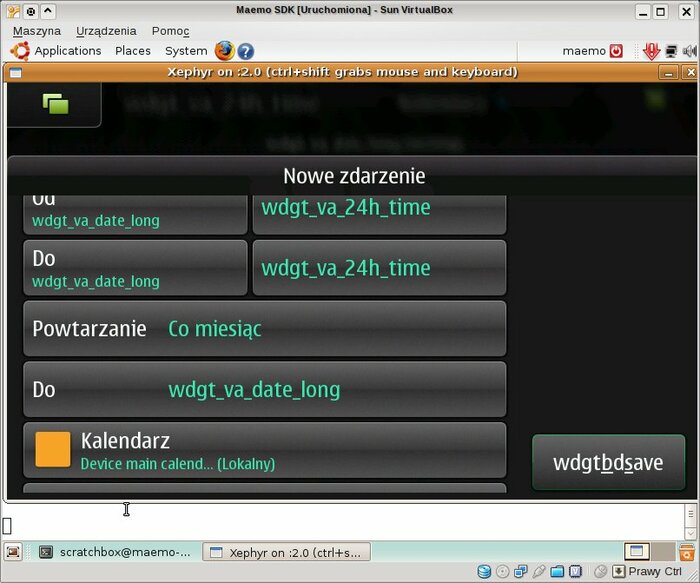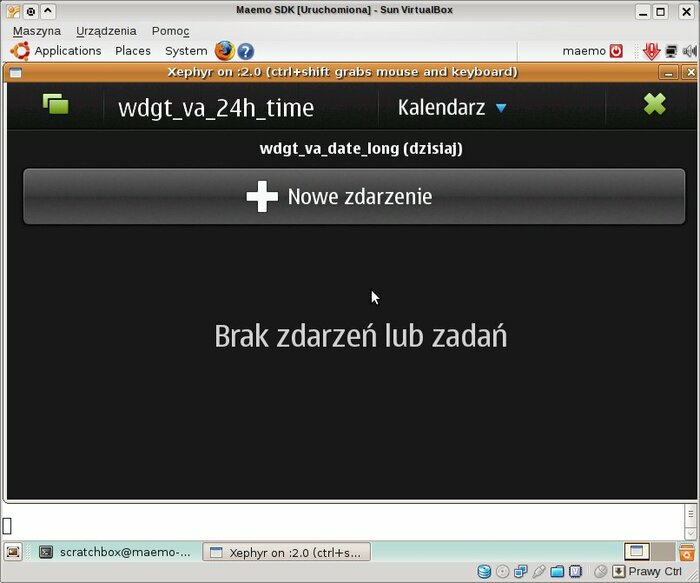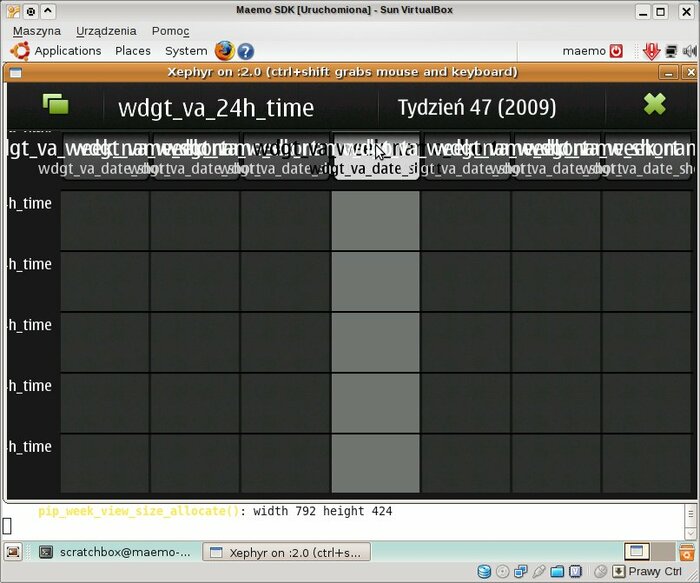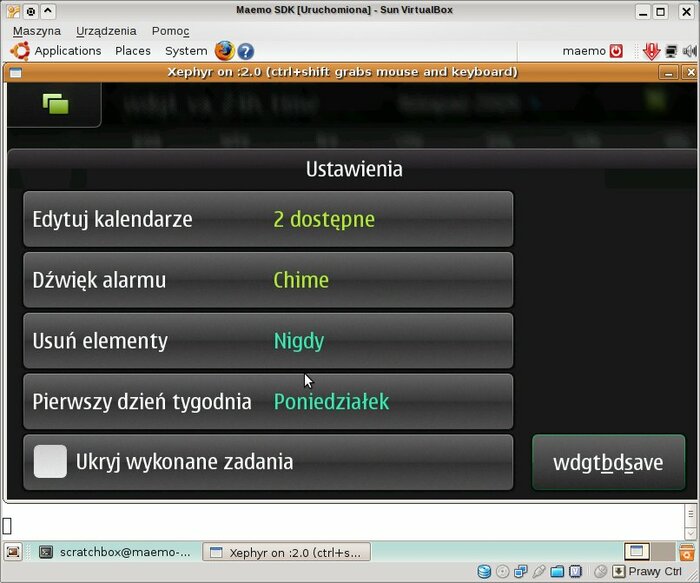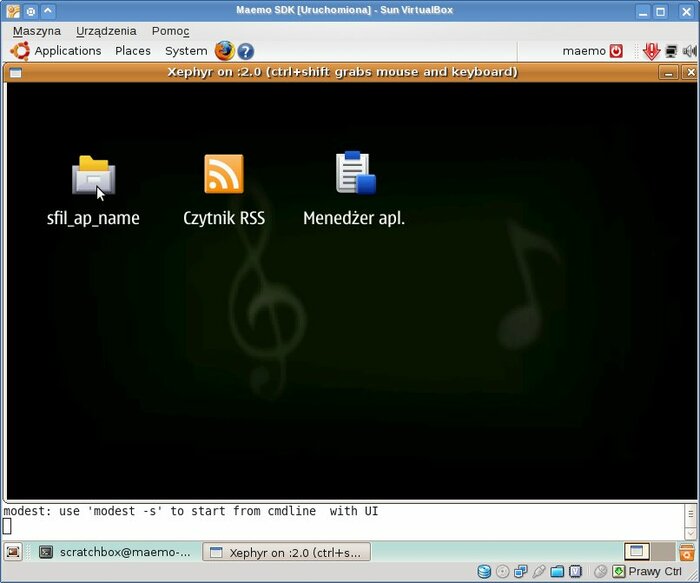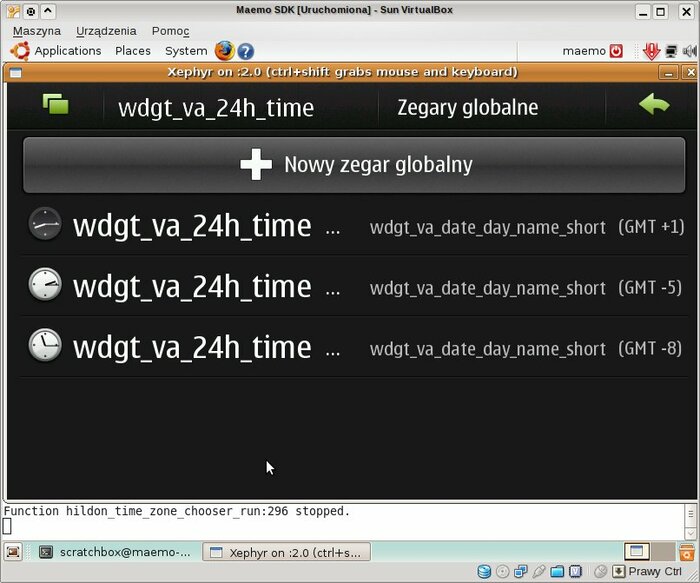 Note: I did system update by using "apt-get update;apt-get upgrade" followed by "fakeroot dpkg --configure -a" (because sbox root 'emulation' was too weak for "libosso-abook"). As a result translation "6.0+r7250+0m5" were installed ("calendar-l10n-plpl" package). Scary, isn't it?
Next thing which I looked at was instant messaging — which I was not able to use since there was no Jabber support. It has ICQ, Gadu-Gadu, MSN, Sametime, Salut, QQ, Groupwise, Google Talk, AIM, Yahoo but no Jabber. I even installed "telepathy-extras" but that added me yet another MSN and still no Jabber… Probably other package needs to be installed but why it has to be? OK, maybe SDK image does not contain same packages as device one but why it supports such poor thing like Gadu-Gadu out-of-box?
Contacts app is improved when compared to Maemo4 one — finally something closer to application which I described some time ago in other post. Has some bugs (I can not enter "+48123456789" as number because only digits are available (and 'p' for internal numbers).
Looks like there will be a long list of things to report as bugs when/if I will get my N900 (so far it is somewhere in deep nowhere). Why not reporting them now? Simple — I want to be able to check them on device itself.
Other things I will check next time. Now it is time to sleep.