AMD announced their new SoC: Opteron A1100. But instead of yet another x86-64 chip it is AArch64 one.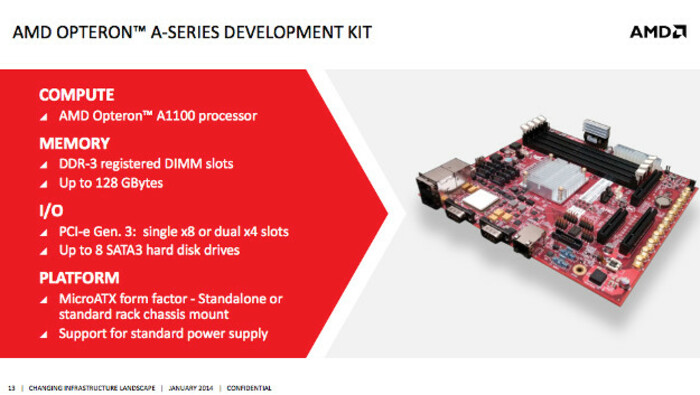 It is visible that they made Server-on-Chip but give me one and I will make a desktop computer from it. All it takes is USB 3.0 controller and graphics card with HDMI audio.
I wonder will it boot UEFI or U-Boot…
More information and slides are in Anandtech article.