Day has started as usual. Looked at my Google+, Facebook and Twitter streams and noticed new toy: ODROID-X developer board from HardKernel.
Is it interesting board? Yes, it is:
Quad core Exynos4412

CPU

(

ARM

Cortex-A9)

1GB

ram
6 x High speed

USB2

.0 Host port
10/100Mbps Ethernet with

RJ

-45

LAN

Jack
Audio codec with headphone jack and microphone jack
(micro)

HDMI

output with audio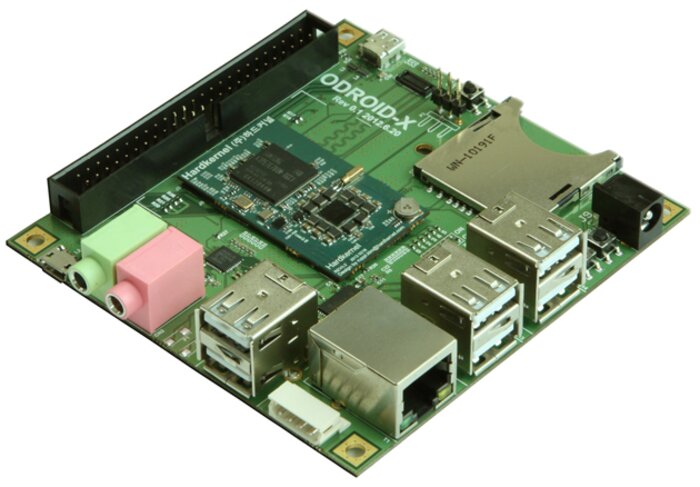 As usual some things to complain about:
1.8V serial console with own connector (

15USD

for cable)
microHDMI connector when normal

HDMI

would fit
no Serial

ATA

(Exynos 4210 has controller, no docs for 4412)

2GB

ram would be lovely (Samsung Galaxy S3 has it in Korean version)
Anyway looks like during month I will check does someone from friends wants to buy it and get one for myself. May be good replacement for Pandaboard and/or MX53 Quickstart.