Few hours ago, somewhere in some hotel in Bangkok Linaro Connect has started. So during morning coffee I watched keynote and noticed that Jon Masters presented RHELSA 7.2 out of the box experience on Huskyboard. And then brand new board from 96boards project was announced: Cello.
Lot of people was expecting that this Linaro Connect will bring Huskyboard alive so people will finally have an option for some cheap board for all their AArch64 needs. Instead Cello was presented: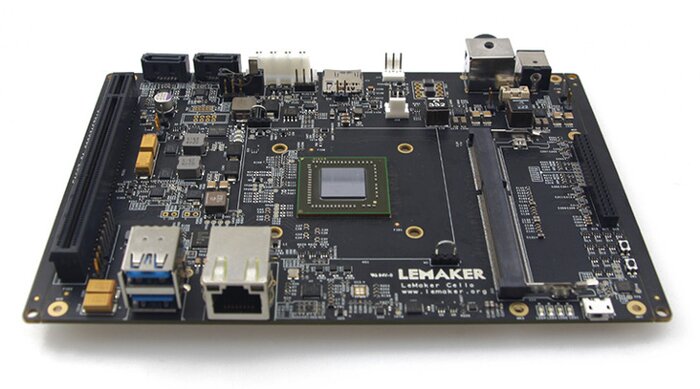 Compared to Husky (below) there are some hardware differences to notice but it is normal as 96borads enterprise specification only tells where to put ports.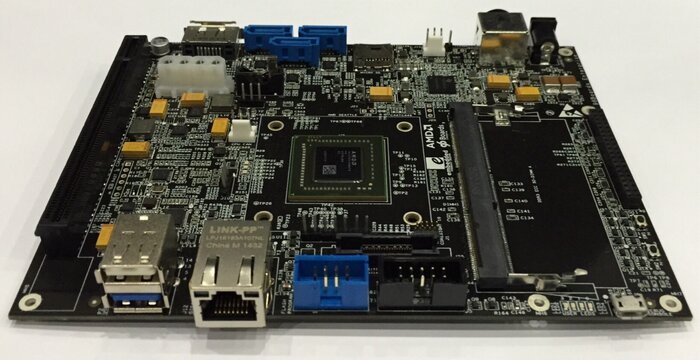 I suppose that both boards were designed by different companies. Maybe it was a request from Linaro to ODM vendors to design and mass produce 96boards enterprise board and Husky was prototyped first but Cello won. Or maybe we will see Husky in distribution as well. Good part is: you can preorder Cello and get it delivered in Q2/2016.
Have to admit that I hoped for some industry standard board (96boards Enterprise specification mentions microATX) instead of this weird 96boards-only format which I ranted about already. Anyway 299 USD for quad-core Cortex-A57 with SATA, UEFI, ACPI, PCIe (and maybe few more four letter acronyms) does not sound bad but good luck with finding case for it ;(