Before going for Linaro Connect I had a plan to look at all those 96boards devices and write some complains/opinions about them. But it would be like shooting fish in a barrel so I decided against. But there were some interesting pieces of hardware there.
One of them was Macchiatobin board from SolidRun. I think that this is same as their Armada 8040 community board but after design changes. Standard Mini-ITX format, quad core Cortex-A72 cpu (with upto 2GHz clock), one normal DIMM slot (max 16GB, ships with 4GB), three Serial-ATA ports, PCI-Express x4 slot, one USB 3.0 port, microSD slot.
UPDATE: SolidRun confirmed - this is final design of their Armada 8040 community board.
Photo (done by Riku Voipio) shows which goodies are available: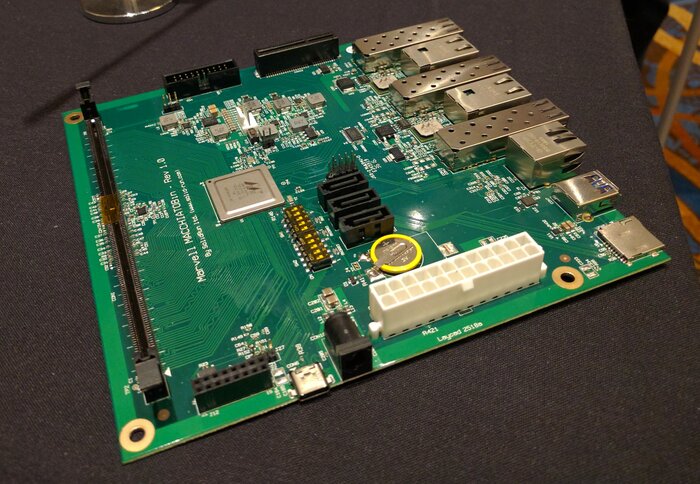 Network interfaces from top to bottom are (if I remember correctly):
10GbE (

SFP

+

RJ

-45)
10GbE (

SFP

+

RJ

-45)
2.5GbE (

SFP

)
1GbE (

RJ

-45)
When it comes to software I was told that board is SBSA compliant so any normal distribution should work. Kernel, bootloaders (U-Boot and UEFI) are mainlined.
Price? 350USD. Looks like nice candidate for AArch64 development platform or NAS.
Other device was Gumstix Nodana 96BCE board which is 96boards compliant carrierboard for Intel Joule modules.
On top it looks like typical 96boards device (except USB C port):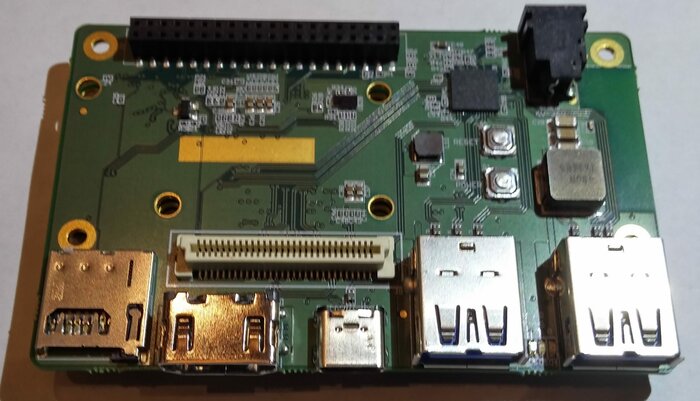 But once reversed Intel Joule module is visible: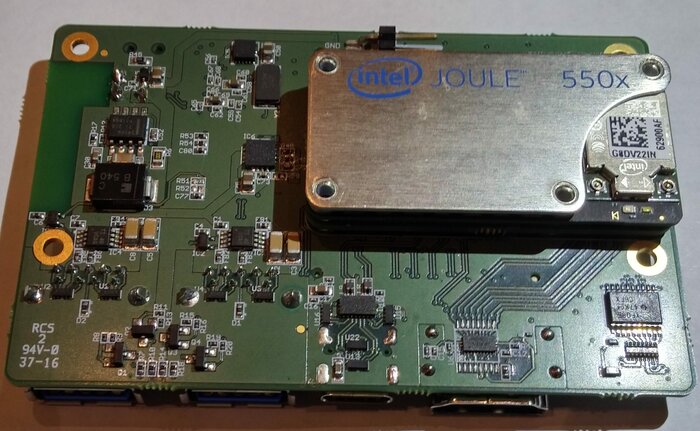 This is first non-ARM based 96boards device. Maybe even one of most compliant ones. At least from software perspective because when it comes to hardware then module makes it a bit too thick to fit in 96boards CE specification limits.
Note that 96boards Consumer Electronics specification does not require using ARM or AArch64 cpu.