96boards is an idea from Linaro to produce some 32 and 64-bit ARM boards. So far there were two boards released in "consumer" format and few more announced of rumoured. The specification also lists "extended" version which has space for some more components.
But during Red Hat Summit there was announcement from AMD with mention of "enterprise" format:
How would you like an affordable and compact 160x120mm board to jump start your development efforts with AArch64? AMD and Linaro have been collaborating to develop a 96Boards Enterprise Edition (EE) specification that is ideal for the individual developer. Targeting the server and networking markets, the board will feature a 4-core AMD Opteron A1100 Series processor with two SO-DIMM memory slots, PCIe®, USB, SATA, and Gigabit Ethernet capabilities. Popular operating systems such as CentOS, Fedora, and Red Hat Enterprise Linux Server for ARM Development Preview are targeted for use with this particular board. Additional software downloads, updates, and a forum for software developers will be available via the 96Boards web site. The board is slated to be available in 2H 2015 from distribution partners worldwide and it will be supported through the Linaro Enterprise Group's 96Boards.org site.
I do wonder where from they took idea to name yet-another-crazy-non-standard board format "Enterprise Edition". In my understanding what enterprise user like is something which just works and comes with support and does not require crazy embedded nonsense hacks.
So when I saw post from Jeff Underhill with photos of the board I noticed few arghs.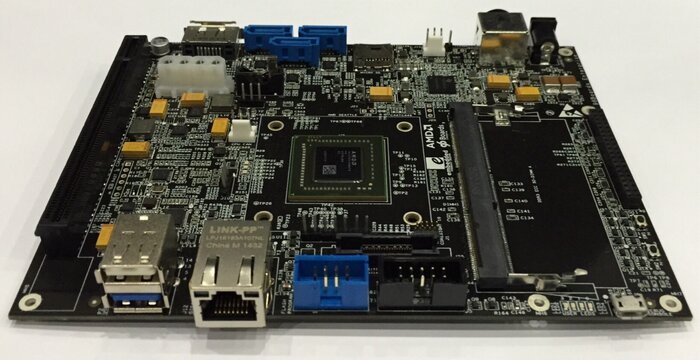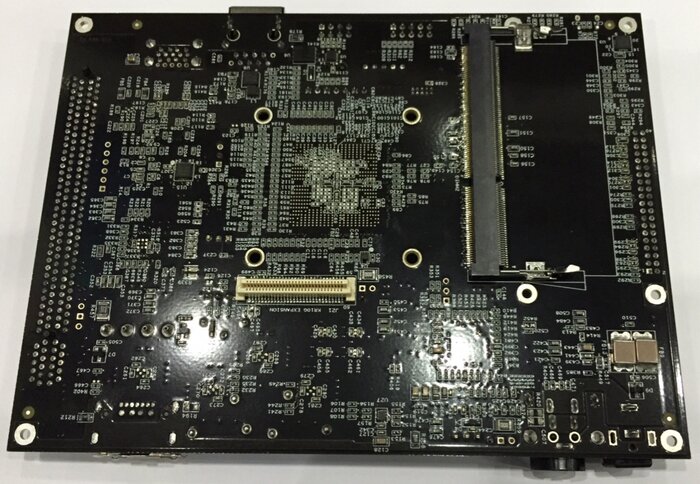 First of course is board format. 160x120mm does not sound like any industrial format. Nano-ITX is 120x120, Mini-ITX is 170x170mm. But everyone knows that enterprise people love to be creative and make own cases. Why it was not done as 170x120 with partial compatibility with mini-itx cases?
Second thing (related to first) is connectors placing. With PCI-Express x16 slot (with x8 signals) I wonder how it will look when some cables go one side or the other while card sticks out of board. With SATA ports moved to the other side there would be space for USB and Ethernet ports so all cables would be in same area. Note also molex connector to give power to SATA disks.
Nice that there are two memory slots (DDR3 ECC SO-DIMM). But with second on the bottom we probably can say goodbye to all PC cases as it would not fit. Yay for creativity when it comes to cases (again).
There are holes to mount heatsink above CPU. From quick look I think that those for FM2 socket may fit.
HDMI connector suggests some graphics to be present. I did not heard about Radeon core inside AMD Seattle CPU but it could change since last check.
But even with those "issues" I would like to have that board ;)