One of things you do while you are at Linaro is going to Linaro Connect conferences. My previous one was 2012 Copenhagen one so it was good to be back.
All those people from different companies or projects… Some faces I recognized, some not. Several people recognized me, some said that my beard complicated it. Fun ;D
Discussions about random things, random hacking (not all Snow chromebooks are the same), talks to attend, talks to give…
And speaking of speaking — our team had a speak about OpenStack on AArch64. It was recorded but volume level is very low.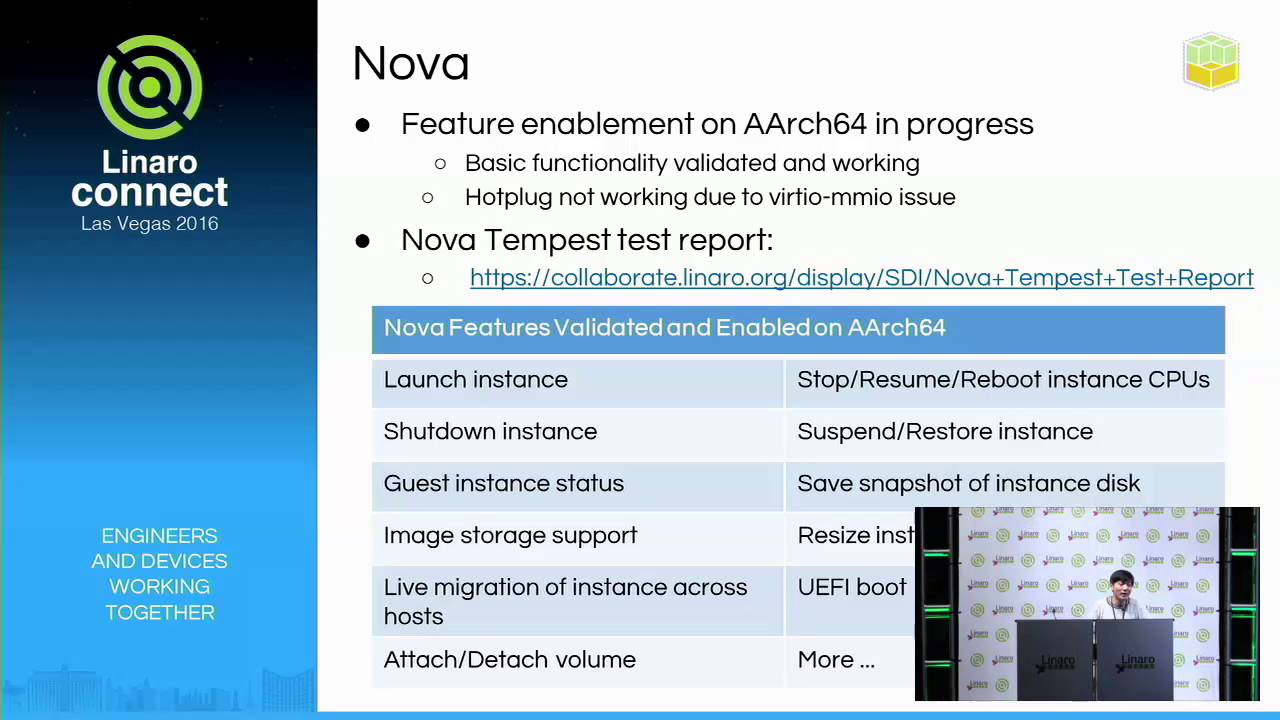 Complaining. Sure, there was some. And I got my badge upgraded just to show all those impersonators that I am back.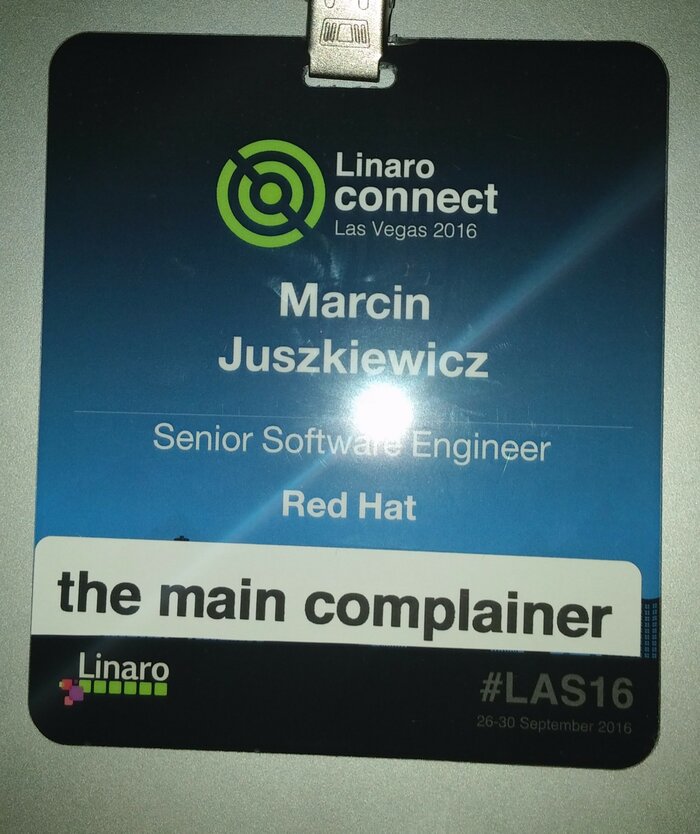 There was jetlag as usual so I was a bit of excluded from evening events but those which I attended were great. Like team dinner with the Big Kahuna cheeseburger (with Sprite to drink).
Next year I have to organize trip in a way that I would do some personal sightseeing on a week before conference. According to rumours it would be in one of areas where I have some places to visit ;D