One of cool things of being Linaro assignee is going to Linaro Connect conference. This time it was Las Vegas, USA. I was flying Berlin Tegel -> London Heathrow -> Las Vegas. Last part was fun as I met several Linaro folks at the airport ;D
Arrived in Vegas, went to hotel and fall asleep. Sunday was planned for some Ingress playing and for sightseeing. As usual I had several places marked on Google Maps to make things easier.
So Sunday… It was really Sun day. I took some water with me and refueled several times during day just to stay hydrated. With Las Vegas climate I was not even felt sweety as it vaporated right away…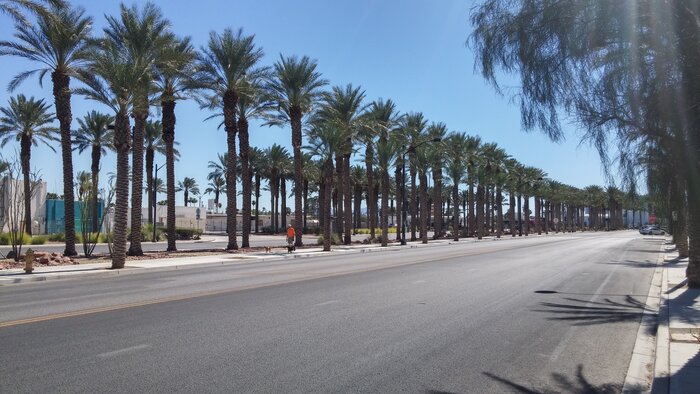 But let's start from beginning. I walked few hundred meters from hotel and caught public transport bus which took me to Freemont Street (or somewhere around). When I walked I felt like the only person on the Earth or in a no-go zone. There was basically no one on the street. After some walking and few photos I got asked something like "who are you and what you are doing here???" from security guy. It turned out that some part of Freemont Street (and surroundings) were closed due to some arts/music festival. I probably missed some 'no entry' plate…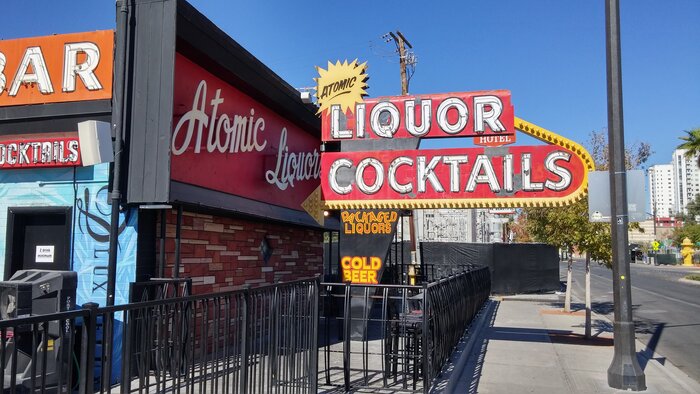 Anyway I did not get any problems and was pointed where the gate is. Walked around, saw some places, bought souvenirs (including fridge magnet to my collection), another water bottles and decided to walk to another point on my map.
Yes, it may feel strange but I walked. And walked. And walked. Then Arts district happened.
OMG it was awesome. Deserted streets, shops with some retro furniture/stuff, shops with some crazy junk, shop with wax figures from Last Supper etc. But the best part was murals and graffitis. Lot of them, different styles and quality. I spent about 2 hours just walking there and taking photos.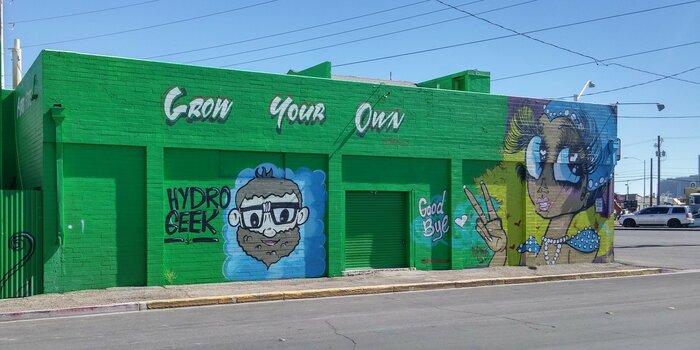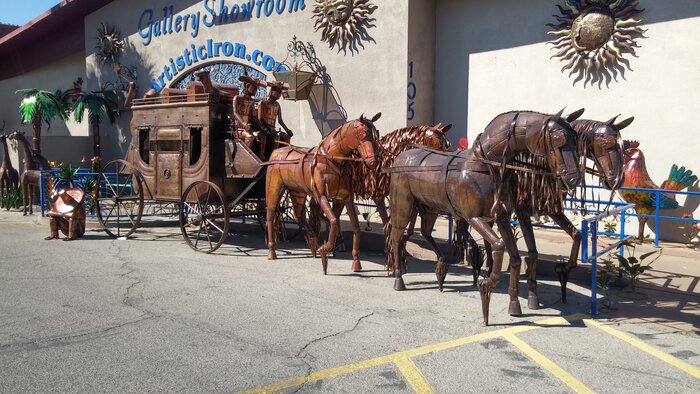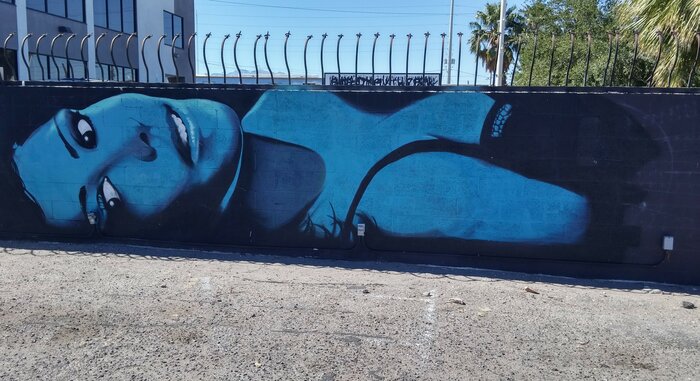 Next step was the Strip. All those big hotel/casino buildings. At Circus Circus I found room with arcade machines and spent 25 cents on Galaga. In Venetian I looked at their version of Venice canals (have to go to Venice and compare one day :D). Few minutes later I saw Eiffel tower (or rather miniature version of it). Decided to skip searching for copy of Statue of Liberty and instead crossed street and went to take a look at Bellagio fountains show. Have to admit that it was nice. I saw three shows (had to sort few things around) and then took a cab back to the hotel.