It is not often when I am writing about just announced things but today Calxeda company has announced their EnergyCore cpu modules.
Imagine processor which takes 5W energy, has 4 ARM cores, 4MB of L2 cache, 4 Serial-ATA connectors (lot of 4s ;D) and 5 10Gb links for connecting with other cpus. Then put four (again :) such chips on card. Then take 4U rack case and put 4 trays of cpu modules (72 cpus) and you have insane amount of nodes in small space. And all of that will take really small amount of power (5W per cpu, no network switches, no cables).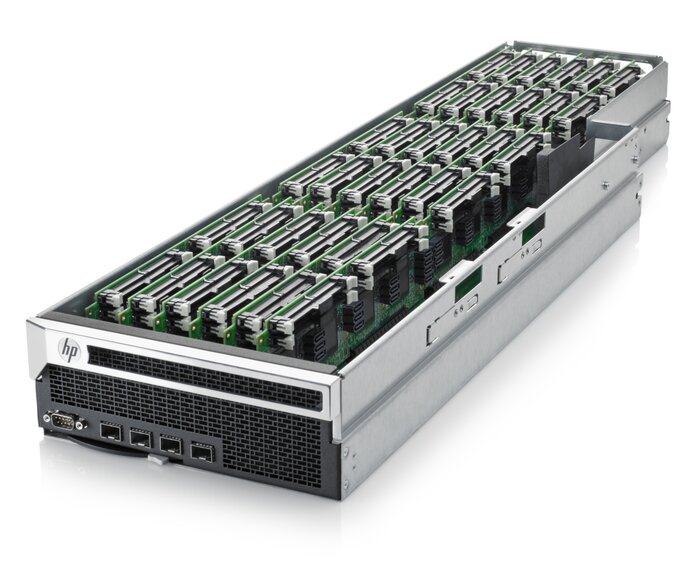 In HP announcement they wrote that first servers will be available in 1H of 2012 — no pricing anyway. Presentation shown that half of rack of HP Redstone servers will take 9.1kW of energy and can replace 10 racks of x86 machines (eating 91kW). Of course that's for situations when there is no need for more then 4GB of ram per node (which is limit of ARM cores used by Calxeda).
I wonder when one of such beasts will land in Canonical build farm. It would make Ubuntu port of ARM flying when it comes to building software.