Each year has a day when people make jokes and watch the world burn.
2008: Let's move to London
Twelve years ago, when I worked with London based OpenedHand company, I wrote about moving to London. So many people sent congratulations, offered help in getting settled etc. Next day I wrote that no, I am not moving to London.
2020: Let's move to Vancouver
Two days ago I decided to repeat it some way. But it was late in the evening so I just wrote that on Facebook (at 00:14 local time):
12 years ago there was an idea to move to London. But it did not worked out. Looking at situation in Poland I am considering recent Amazon offer. Sure, Vancouver is far away but it is also nice city. And have snow during winter.

I can fly with one change for xmas or holidays.
There were many questions am I sure I want to do it. Even my wife asked ;D
One of friends thought that I was either serious or fishing for a raise (as for him message was written on 31st March due timezones).
AArch64 For Developers
When I wrote above post I got sick idea. Why not try to fool wider range? On easy target?
Quick check how 'Prima Aprilis' is called in English and hunt for good (and cheap) domain started. Turned out that Polish ones will be cheapest.
In the morning I bought 'afd.biz.pl' domain for about 4 EUR and started preparations. Free Bootstrap template, some pictures from the Internet and started working on page of not existing Polish startup specializing in computer boards design.
NUC
Many people in AArch64 industry would like to be able to buy NUC like computer. So it went first. Picture of some random Chinese product, some text and done.
Project date set to 1st April 2019, status 'cancelled' so simple reason: "lack of cheap PCI Express graphics chips which would fit on mainboard". In my opinion it is valid reason as for AArch64 NUC to success either AMD Radeon or some NVidia GPU would need to be used. And I doubt that they can be bought in small quantities.
ATX

mainboard

But AFD company had also more interesting project — full size ATX motherboard: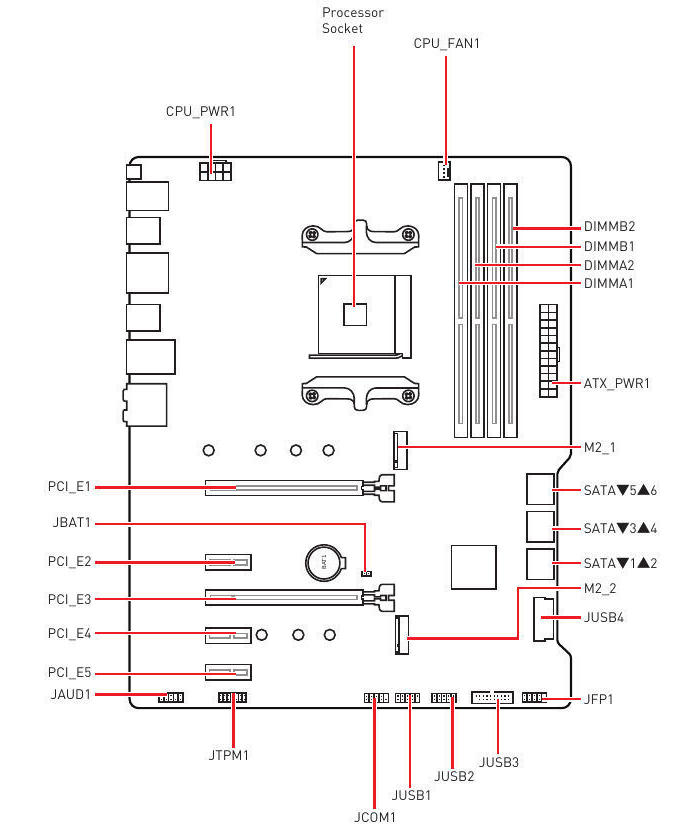 Design is an edited page of MSI X570-A PRO mainboard manual. Removed all RGB lights connectors, pump fan, additional 12V connector and few more elements. Copied some piece of I/O shield to not have a hole there.
Then I presented page to Leif for some review and he provided some hints on how to make it more believable.
Technical specification was too nice to be true (NUC mentioned above got subset of them):
SBSA

level 5,

SBBR

, ServerReady etc compliant
Arm v8.4 cpu with 16 cores (Cortex-A72 like performance)

CPU

will be user upgradable
cpu cooling is

AMD

AM4

compatible
Up to

64GB

of

DDR4

memory

ECC

support not tested yet

32GB

sticks not tested but should work and give

128GB

ram
Two m.2 slots (PCIe x4) for

NVME

storage
PCIe setup: x16, x8, 3 x1 slots
six

SATA

III

ports
on board 1GbE network
5.1 audio support
two

USB

2.0 on i/o shield + 4 on headers
six

USB

3.1 (4 type A, 2 type C) on i/o shield + 4 on headers
serial console on I/O board
Final price was set to be around 800 EUR with an option to buy motherboard separately from CPU as there are companies where you can buy stuff quite easy if you fit in 500 USD.
I also added something for Openmoko fans — first 50 boards go to FOSS developers (free of cost).
Hints and guesses
Some hints that it is fake were present. Project date was set to 1st April 2020, CPU listed as ARMv8.4 while there are no such ones on a market.
I got several guesses from people. CPU being 16-core Ampere Skylark, mainboard being done by MSI using AMD southbridge for whole I/O:
Using AMD's southbridges makes a lot of sense anyway, those are really just PCIe-multi-I/O chips anyway. That way, the CPU just needs to be connected to RAM, PCIe and a BIOS flash, while the southbridge can provide USB, SATA, audio, i2c, etc along with additional PCIe lanes.
AFD

names

Of course AFD mean April Fools' Day. For a moment I wanted to use AArch64 For Developers name on website but it did not fit to scheme. I also got Alternativ Für Datencenter as possible name.
Conclusion
It was fun. I may repeat is one day but with a bit more preparation.