Today I bought my first car. It is Opel Astra combi from 1997 year.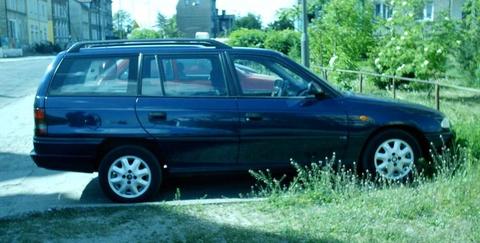 It drives very nicely and have lot of space for all things which we will want to take with us (pram/pushchair for Mira and other luggage).
As N810 came with some kind of car holder I unpacked it today and looked at it. There is no way to mount it in the car… From fast googling it looks like provided holder require another Nokia accessory — HH-12 Easy Mount ;(
So using N810 for navigation has to wait a bit… I need to buy HH-12 to mount it (or use other holder), then buy car charger DC-4 (or rather 3rd party replacement) and then get better GPRS plan to be able to use Maemo Mapper on the road. Map application which comes with device has very poor maps of Poland and routing functionality require additional payment.